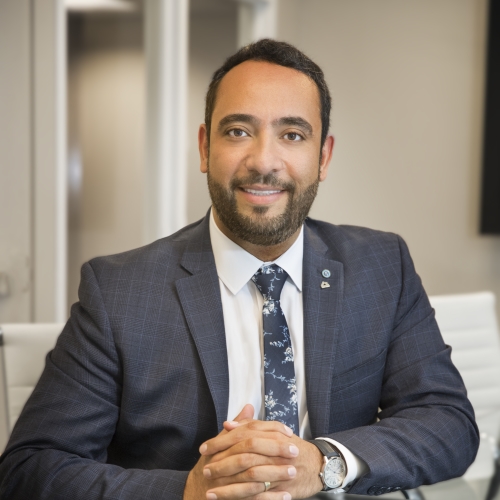 Reza Ghazi
CEO
With over 15 years of daily operational and management experience within the Finance industry, Reza has developed many solid business affiliations and entrepreneurial skills. Reza holds a BA and a post-graduate certificate in Financial Underwriting... Read more >>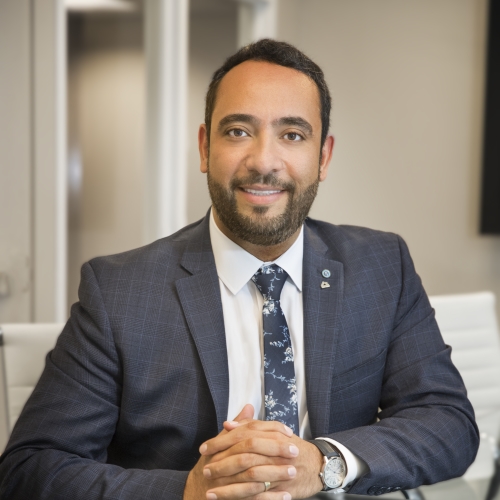 Reza Ghazi
CEO
With over 15 years of daily operational and management experience within the Finance industry, Reza has developed many solid business affiliations and entrepreneurial skills. Reza holds a BA and a post-graduate certificate in Financial Underwriting. In addition to his role as the CEO, Reza currently serves on the Advisory Board of CIMBC, and as a Director of the Executive Committee to Target Park Group Inc. He was recognized by CMP Young Guns 2016 as one of the Canadian Mortgage Industry's 50 brightest young stars. In 2018, he was nominated Finalist for CMA Awards and Canadian Mortgage Awards of Excellence.
GreenFlow Financial has reached many milestones under Reza's leadership. The company was recognized by CMP Magazine's 2018 Top Brokerages, as one of the 51 brokerages that are raising the bar in Canada's Mortgage Industry.
Reza is passionate about community work and contributing to initiatives that help the overall success of our society at large. Reza has served non-for- profit organizations in the arena of Business & Mentoring/Innovation and Youth for many years in different capacities. In March 2014, he was granted the Ontario Volunteer Service Awards from the Ministry of Citizenship & Immigration, Province of Ontario - in recognition of a 5-year Award for continued services.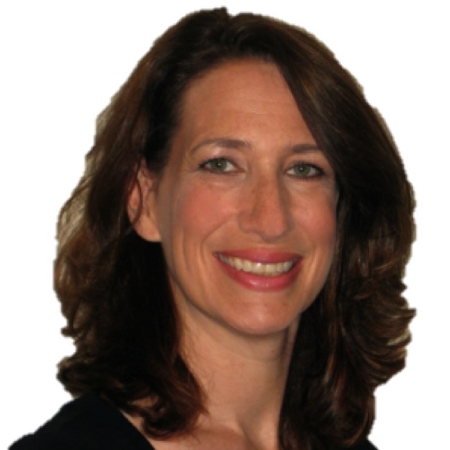 Anne Goodman-Cuttler
Operations Manager
Anne has over 20 years experience working in Marketing and Finance, both for a large fortune 500 company as well as for her own business. She has a BA in Economics, an MBA from York University, and is a licensed Mortgage Agent. Anne has strong business acumen coupled with a dedication to providing exceptional levels of customer service.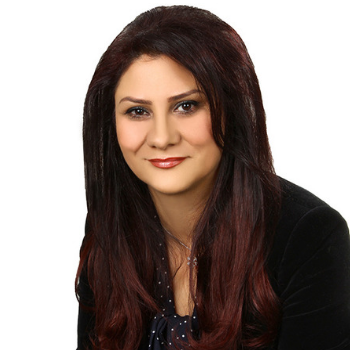 Sarah Saberi
Director of Business Development
Sarah has 14 years of experience working in the banking and mortgage industry.
She worked at the Bank of Montreal from 2006 to 2016 after which she became a Mortgage Agent. Sarah's extensive experience in the industry, along with her MBA from Iran and college diploma in banking and finance from Canada make her an excellent addition to the GreenFlow Financial team.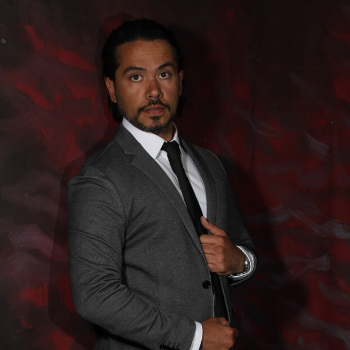 Mitch Karimi
Business Development Manager
Mitch has joined our industry from a construction project management background where he managed hundred million dollar energy and construction projects. Mitch's interest lies in structuring construction projects, both residential and commercial, with a specific focus on project funding and profit optimization.
Mitch offers professional advice in securing funds for construction projects as well as obtaining low rate mortgages for personally owned residential units. Mitch has a masters degree in engineering and is a certified project management professional (PMP).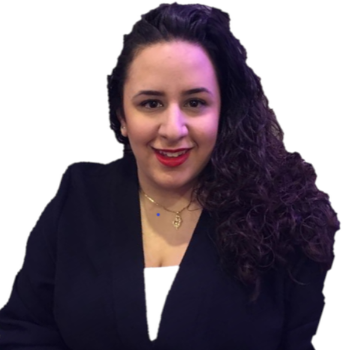 Rim Tfaili
Business Development Manager - Ottawa Region
Rim has been providing an exceptional client experience for over a decade across multiple industries,
from retail to finance. She strongly believes that it all begins with a trusting relationship and strong
commitment to make sure every current or future homeowner is equipped with the tools needed to feel
confident and comfortable with their purchase.
Helping clients achieve their financial goals and dreams is the reason why she decided to become a
Mortgage Agent and ultimately join the team at GreenFlow Financial.
Glenda Barrington
Operations Manager - Ottawa Region
Glenda has been working in the mortgage industry since 2007, both behind the scenes and on the front lines. Her passion for helping others and pride in her work are reflective in the service and experience that she provides her clients.
Glenda sees her clients as people with lives and situations that don't always fit neatly inside the "box" created by the banks. By providing alternative lending solutions that are ideal and tailored to the needs of her clients, she is able to help them achieve their goals.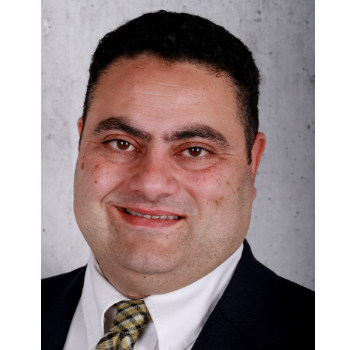 Ahmed El Sakka
Business Develoment Manager-Ottawa Region
Ahmed El Sakka is a mortgage and loan professional in Ottawa with more than fifteen years experience in providing solutions for clients in different industries. His degree in Economics, and his experience working in the mortgage and real estate industry has given Ahmed the knowledge and experience to help his clients through the entire loan process.
Ahmed helps his clients consider all their options so they can concentrate on making the best decision to satisfy their needs, whether they are a first-time home buyers, looking to trade up, deciding to downsize,refinance, consolidate their debt or simply wishing for a change.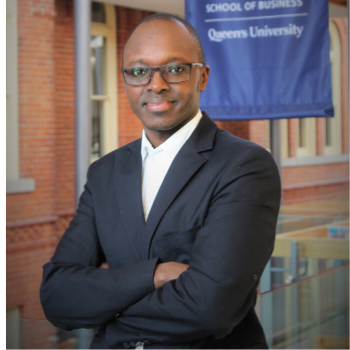 Justin Mosbey
CRM Coordinator
Justin has over 10 years experience in Information systems working for Micro-finance companies and he has implemented software projects in five countries in Africa. He has a BSc in Math and Physics, a MSc in Information Systems and is currently pursuing a Masters in Management Innovation and Entrepreneurship at Queen's University.
---
Board of Advisors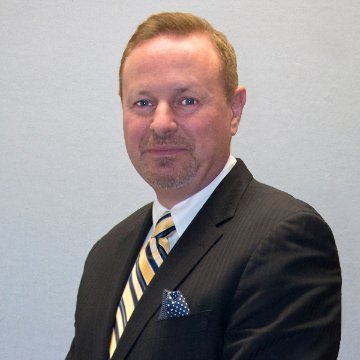 Howard Meier
Howard C. Meier is a seasoned real estate professional with over 25 years of experience in providing domestic and international real estate services to clients in a wide range of industries. Prior to that, Howard was a senior broker and executive for a major Ontario realty service provider, where he received an award for top global sales in 2008. Howard's numerous industry affiliations include the Certified Commercial Investment Member (CCIM), the National Realtors Association, the Canadian Real Estate Association and Canadian Commercial Council of Realtors, amongst others. He has also acted for several Fortune 500 companies for various lease transactions for office/retail/industrial tenants across Canada.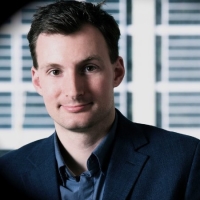 Paul Vice
Paul is a business funding expert with a reputation for excellence in providing tailored services and strategic advice to dozens of tech start-ups. Over his six years as a consultant, Paul has secured more than $5 million in non-dilutive funding for a growing roster of clients.
Such programs include: SR&ED; NRC-IRAP, FedDev, OCE, NSERC, Mitacs + many other programs which help secure R&D funding tax credits, new-hire & coop grants, government investment funding into early-stage & growing Ontario businesses.